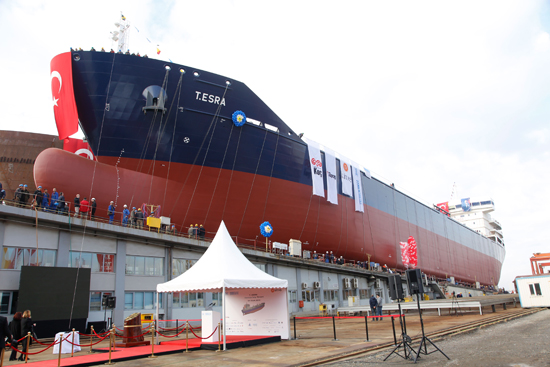 T.ESRA Succesfully Launched!
By Delta Marine
T.Esra, DITAS, RMK Marine
go to link
Built for DITAS at RMK Marine, M/T T.Esra has been launched on January 24th, 2014. Designed by Delta Marine and classified by DNV, Oil Product & Asphalt Tanker is capable to carry oil products (FP above 60&ordm C), asphalt/bitumen with gravity up 1.3 t/m&sup3 at 250&ordm C. The delivery of M/T T.Esra is scheduled in the third quarter of 2014.