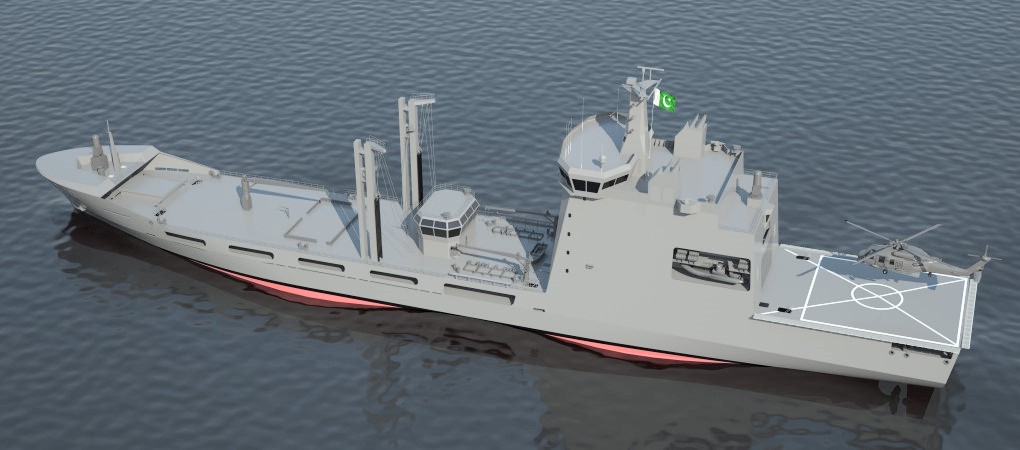 New Contract for Pakistan Navy Fleet Tanker!
By Delta Marine
Navy Fleet Tanker, Pakistan Navy Fleet Tanker, Pakistan Fleet Tanker
Delta Marine has been awarded a ship design contract for Pakistan Navy Fleet Tanker by STM A.S. The Fleet Tanker has an approximate displacement of 15.600 tones, 157 m length and 20 kts speed. The vessel is capable of replenish with 2 ships meantime with RAS / FAS systems and helicopter landing / take-off capability. Delta Marine 's scope covers conceptual and contractual design including form optimization, model test and trials, speed-power calculations, modeling of structural construction and performing the structure analyses, CAD / CAE activities, fire-safety & insulation plans, piping systems design, hull&piping production documents, capacity, intact& damaged stability and long. strength calculations.