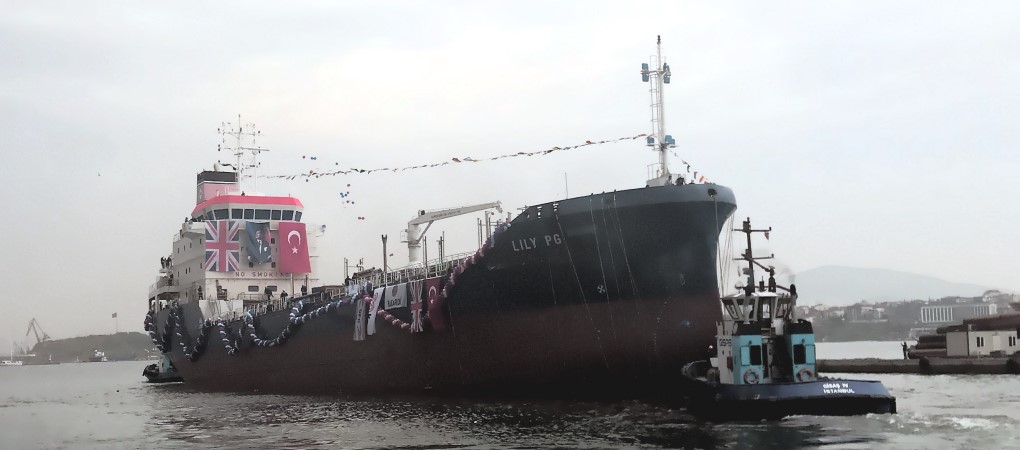 M/T LILY PG meets the blue!
By Delta Marine
LILY PG, Launching, 7000 DWT Stainless Steel Tanker
go to link
Designed by Delta Marine and built for Pritchard Gordon Tankers (PGT) Ltd. at RMK Marine, 7000 DWT Chemical Tanker, MT Lily PG has been successfully launched today in a ceremony with the participation of Prithard Gordon family members and senior executives of the Bacardi Group. Thanks to STAINLESS STEEL cargo tank structure, the vessel able to carry the most aggressive, corrosive or volatile liquids with a maximum temperature of 65&ordm C and maximum specific gravity of 1.025 t/m&sup3. The vessel is expected to deliver third quarter of 2018. We congratulate all parties involved in the construction of this beautiful lady.