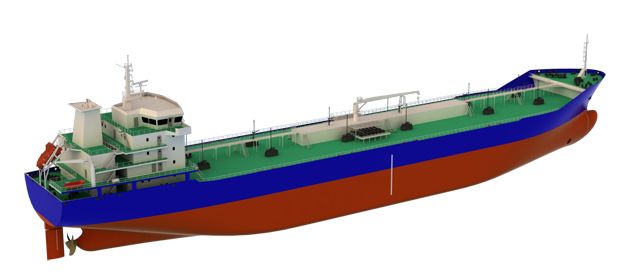 New Contract for 2 x 18.000 CBM Oil Products & Asphalt Tanker!
By Delta Marine
T.Aylin, T.Esra, Asphalt Tanker
go to link
Delta Marine has been awarded a ship design contract by RMK Marine. The contract calls for a 2 pieces of Oil Product & Asphalt Tankers to be designed by Delta Marine and built by RMK Marine for delivery to Ditas. The vessels are capable to carry oil products (FP above 60 C) asphalt/bitumen with gravity up 1.30 t/m3 at 250 C, vacuum residue at 150 C and atmospheric residue at 80-120 C in four pieces of cargo tanks independent from hull structure.