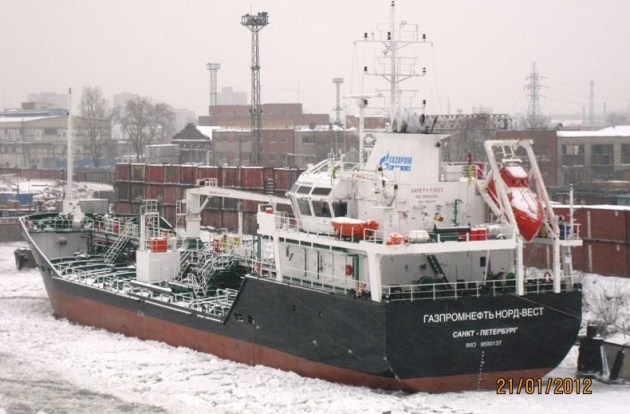 Omega 2 is now Gazpromneft Nordwest!
By Delta Marine
Omega 2, Gazpromneft Nordwest, 2600 DWT Chemical Tanker
go to link
Designed by Delta Marine, built by Gisan Shipyard under the partrnership of Omega Marine and Elta Shipping, Omega 2, the sister of Elba, has been purchased by Gazpromneft Marine Bunker Ltd. The oil product and chemical tanker of 72.62 m length and 2.600 DWT capacity has been renamed as Gazpromneft Nordwest. For its first loading she left the shipyard's harbour on 27th of December 2011.