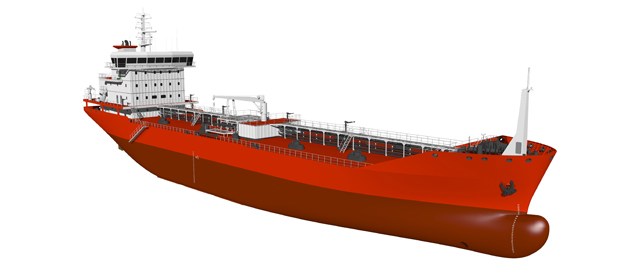 6580 CBM Asphalt Tanker for Elcano!
By Delta Marine
Castillo De Pambre, Empresa Naviera Elcano SA, 6580 CBM Asphalt Tanker
go to link
Empresa Naviera Elcano SA from Spain has placed an order for a 6580 CBM Asphalt and Oil Products Tanker to be built at Sedef Shipyard in Istanbul, Turkey. The vessel is capable to carry asphalt products at 250 C with gravity up 1.2 t/m3 in two pieces of independent cargo tanks. Delta Marine will be responsible to provide basic design, post production, engineering management and advanced engineering services.