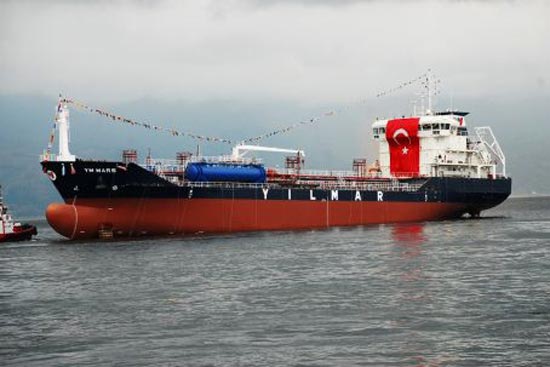 YM MARS is launched!
By Delta Marine
MT MARS, M/T MARS, MARMARA SHIPYARD
go to link
The oil product and chemical tanker, YM MARS, built for Yildirim Holding at Marmara Shipyard has launched without a ceremony on January, 4th, 2010. Designed by Delta Marine and classified by Bureau Veritas, the oil product & IMO II type chemical tanker's capacity is 6.400 DWT.