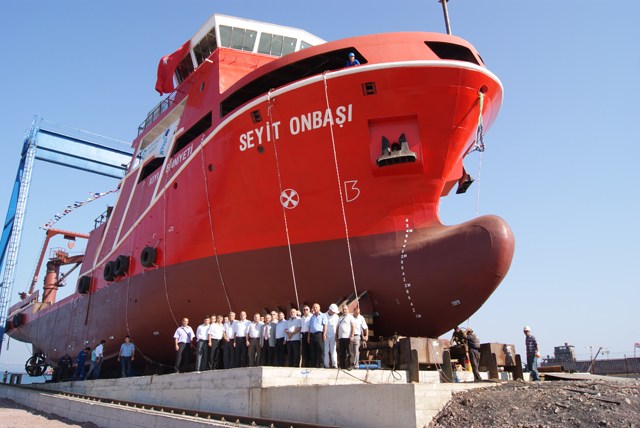 Turkey's First Oil Recovery Vessel Seyit Onbasi is at sea!
By Delta Marine
T.Aylin, DITAS, RMK Marine
go to link
Built for Directorate General Of Coastal Safety at Basaran Shipyard, Seyit Onbasi has been launched on 27 th of August 2010. The vessel's over length is 52.95 meters and she is fitted with all the equipment necessary to implement effective and quick oil clean-up operations in case of any accident causing leakage to sea.