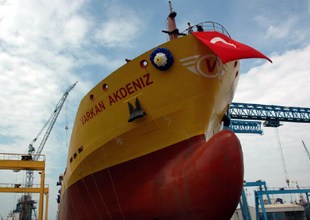 VARKAN AKDENIZ is launched!
By Delta Marine
T.Aylin, DITAS, RMK Marine
go to link
The oil product and chemical tanker, MT Varkan Akdeniz, built by Torgem Shipyard has launched with a ceremony on May 29th, 2010. Designed by Delta Marine and classified by Bureau Veritas, the oil product & IMO II type chemical tanker's capacity is 11000 DWT and she flies the Turkish Flag.