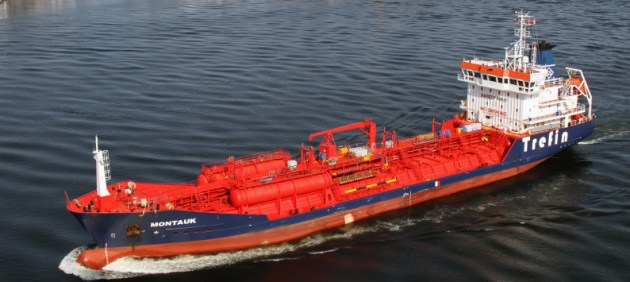 Montauk reaches the sea!
By Delta Marine
T.Aylin, DITAS, RMK Marine
go to link
Oil product and IMO II type chemical tanker named Montauk whose construction had begun in March 2004 at Torgem Shipyard has reached the sea on March 15th, 2005. The outfitting phase of the 5.850 DWT Tanker built on behalf of Soli Shipping company is still underway.