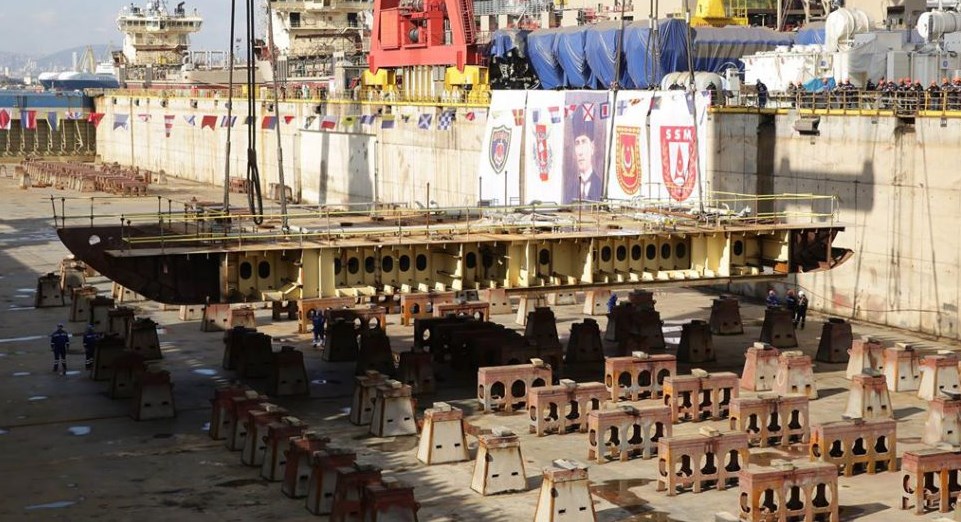 Proud to see that our intensive efforts turn into reality for TCG Anadolu!
By Delta Marine
TCG ANADOLU, Keel Laying, Landing Helicopter Dock (LHD)
TCG ANADOLU, Turkish Navy Landing Helicopter Dock (LHD) has been laid at the Turkish shipyard of SEDEF Shipyard today. The contract for Contract for TCG Anadolu was signed between the Turkish Undersecretariat for Defence Industries and Navantia, Spain in 2015 and construction was began in 2016. The vessel is designed by Navantia and production engineering activities are provided by Delta Marine and Ghenova.